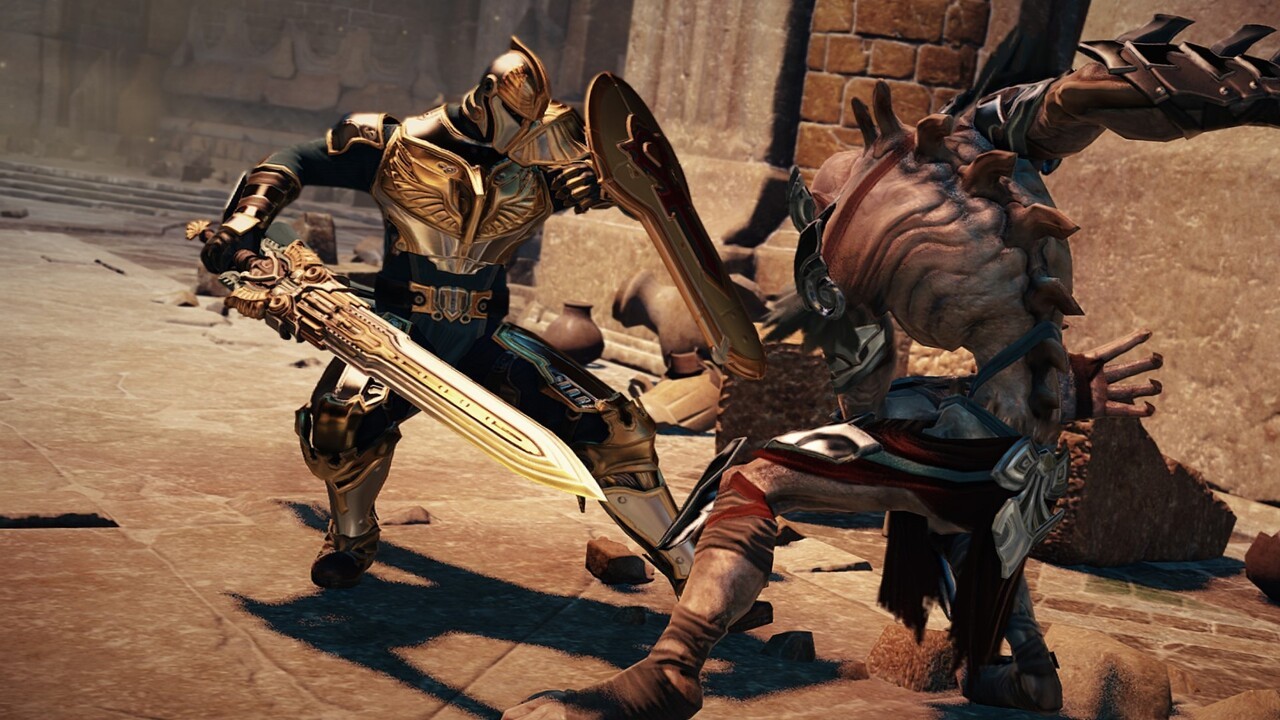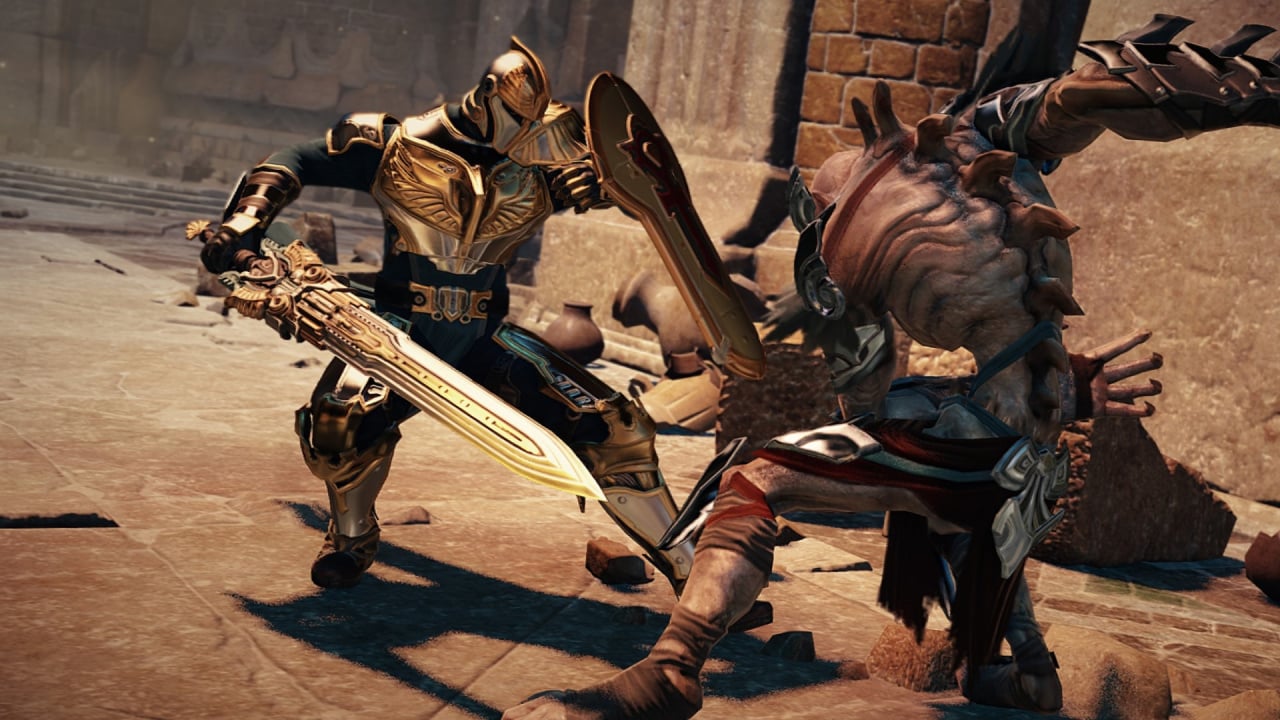 Skyforge, the free-to-play fantasy sci-fi MMO from Allods Team and My.Games, is launching on Switch eShop on 4th February. The game was originally developed in collaboration with Obsidian Entertainment and released on PS4 and Xbox One in 2017 (after starting life on PC in 2015). We've got our hands an exclusive Switch trailer showing gameplay footage of the Paladin — check out the five-minute trailer above for a first look of the game running on Nintendo's console.
With the ability to switch between eighteen unlockable classes, Skyforge puts you in the shoes of an 'Immortal' and charges you with joining other players to do celestial battle in a large online universe — you might even say massive. Classes include the musical Soundweaver, the pyro-loving (and no doubt twisted) Firestarter, and the Gunner. You can probably guess their weapon of choice.
The class showcased in the exclusive trailer above is the Paladin, described in the PR blurb as a Tank. Here's the official description:
Paladins are fearless soldiers with a wide range of offensive and defensive skills. They can be found in the heart of battle, crushing foes and protecting nearby allies. Fierce fighters up close, they call upon their Holy Powers to shield allies and engage enemies from afar.
We spoke to Development Team Lead Dmitry Lisichkin back in October to find out a little more about the game — check out our interview if you're curious to know more. The free-to-play game is coming to Switch eShop at the start of February.
Do you plan on downloading Skyforge? Let us know below if you've played the game elsewhere, or if your interest is piqued by the gameplay trailer above.