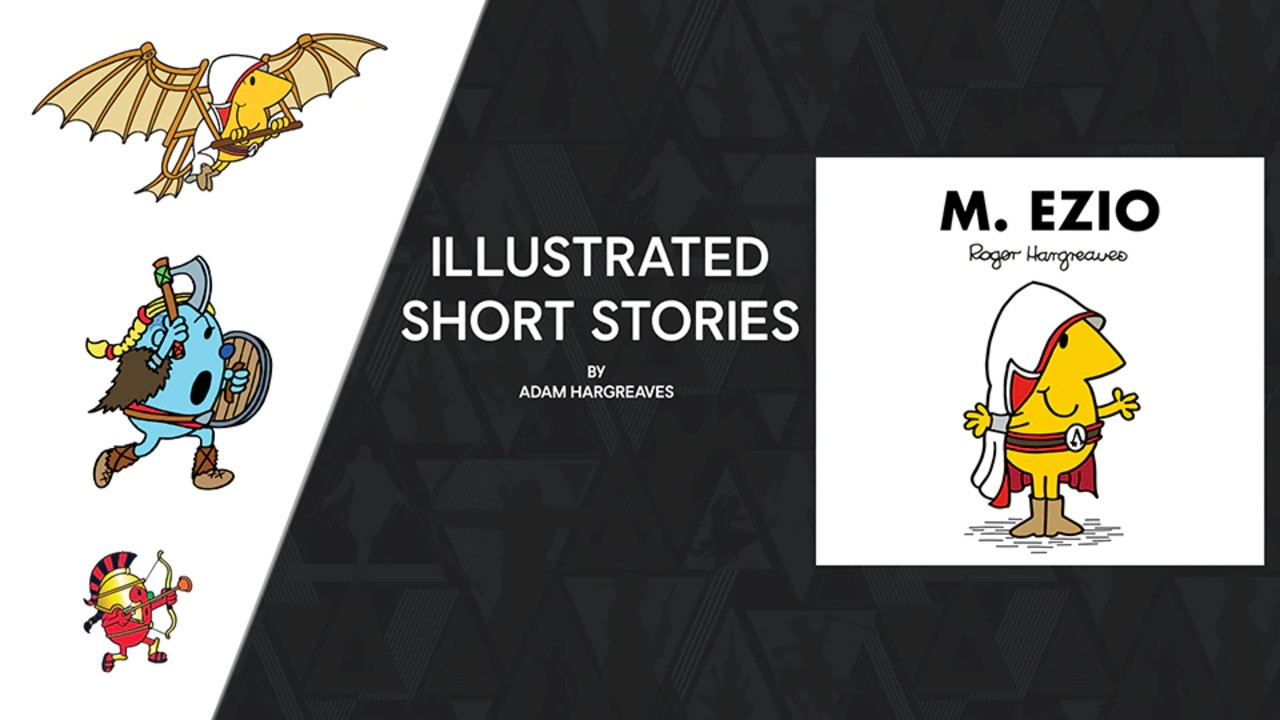 In the dozens (and dozens) of hours it takes to beat Assassin's Creed Valhalla it's possible you'll chop off approximately 800 heads, though you'll kill thousands as you rampage through monasteries and towns in a very Viking-esque way. Even going back to the older games that we can enjoy on the Switch, for example, it's a series where killing is very much a key part of the job description.
But hey, no reason not to have the series in a new range of Mister Men and Little Miss books, why not!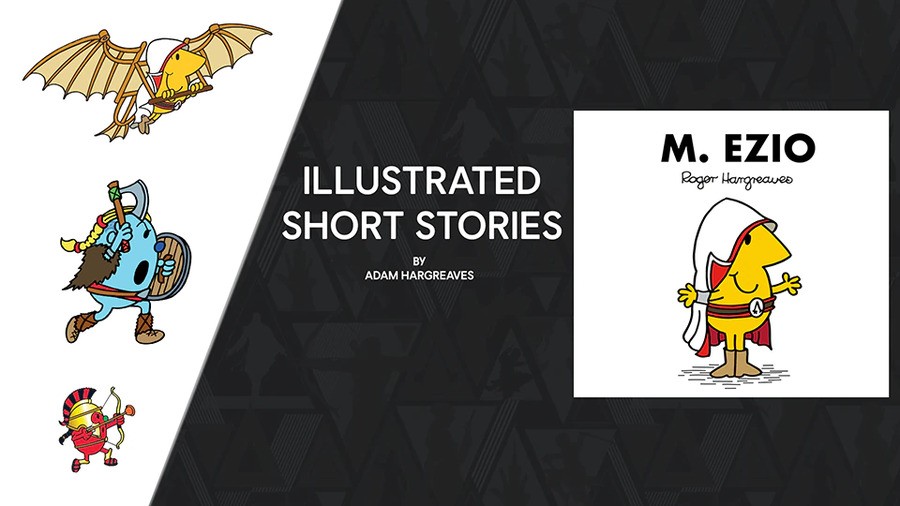 By mixing the Assassin's Creed® sense of adventure and history with the colorful and delightful designs of the Little Mr. Men, these books will appeal to both young and adult readers. Follow Mister Ezio, Little Miss Kassandra, and Little Miss Eivor, as they each try to complete their own missions in the first three books of this series!
It's a pretty crazy crossover, but it's a pretty crazy world.
That said, for fans of Assassin's Creed lore there have been an impressive range of novels and graphic novels announced; it's worth taking a look on the official page.
The series certainly seems to be on a high with lots for fans to dig into. We're still rather hoping for a release of Assassin's Creed: The Ezio Collection on Nintendo Switch; maybe it's part of Ubisoft's E3, we'll have to wait and see.