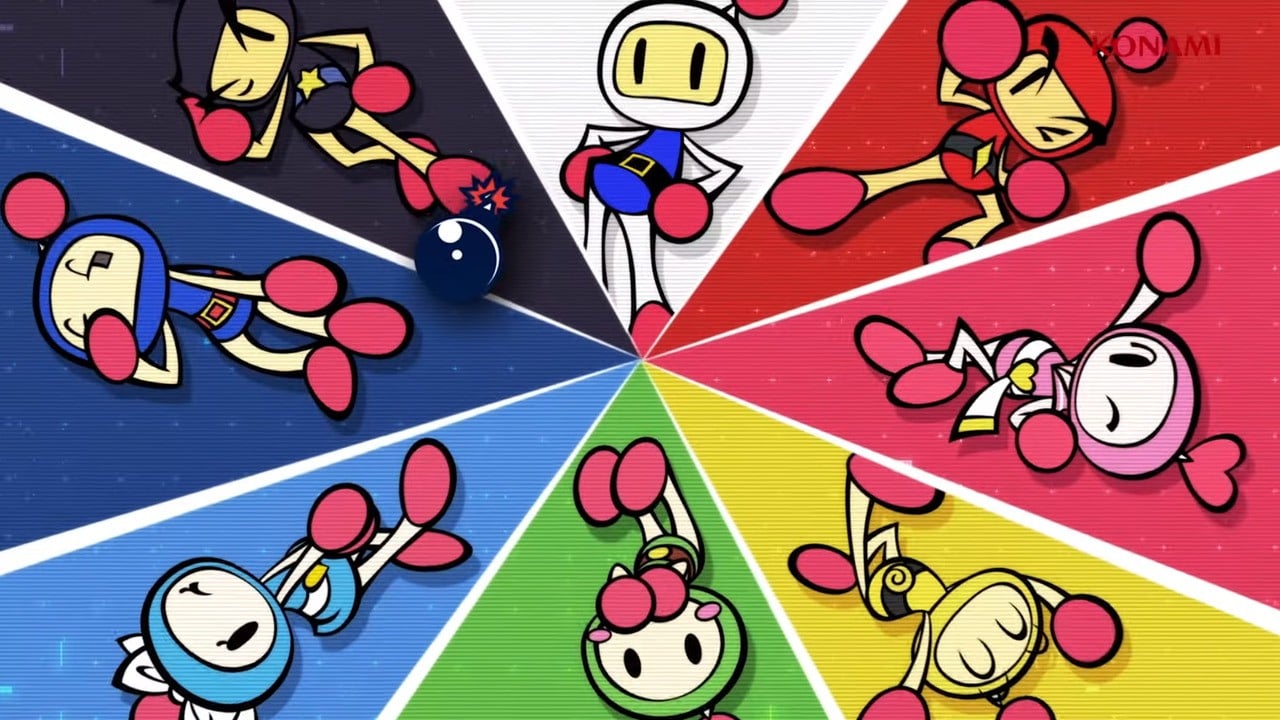 Konami has announced that Super Bomberman R Online is launching on Switch and other platforms on 27th May as a digital-only, free-to-play title.
The game was first announced for Switch back in March, when Konami revealed it would be ditching its previous Stadia exclusivity. A spin-off from Super Bomberman R, Online brings back the 8 Bomber Brothers and others as a 64-player, online battle royale, tasking players with blasting through battlefields, finding hidden power-ups and using them to blow away their enemies.
The new multi-platform launch is bringing other goodies along for the ride. First up, new in-game seasons are about to become a thing; each of these will last three months and bring new items, cosmetics, and a new Bomber hero to the game. Season 1 adds none other than Metal Gear Solid star, 'Old Snake Bomber'.
There'll also be a two-tier Battle Pass system, just like every other modern free-to-play title out there. The 'Silver Pass' will be free to all players, but the optional 'Gold Pass' offers up greater rewards over each season's 100 ranks. Expect to earn cosmetic rewards including taunts, accessories and poses across both Passes; the Gold version costs 800 Bomber Coins to enjoy.
Will you be giving this one a go when it hits Switch next week? Tell us in the usual place.