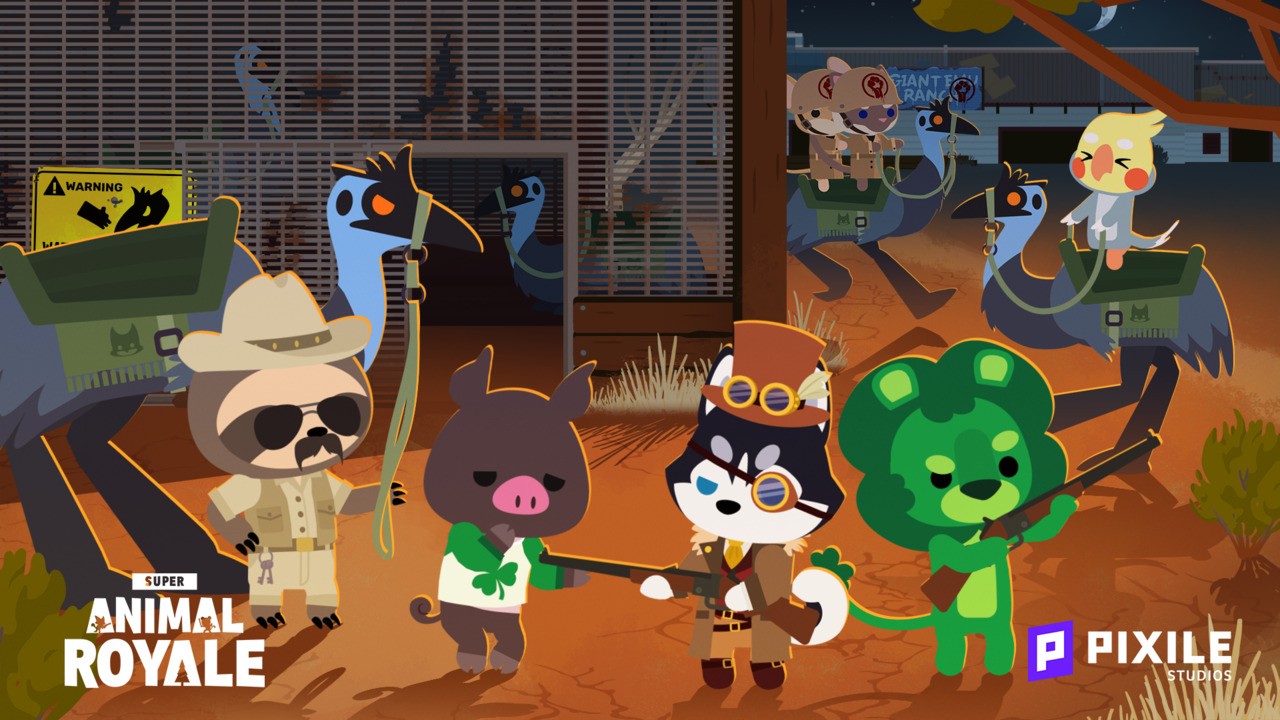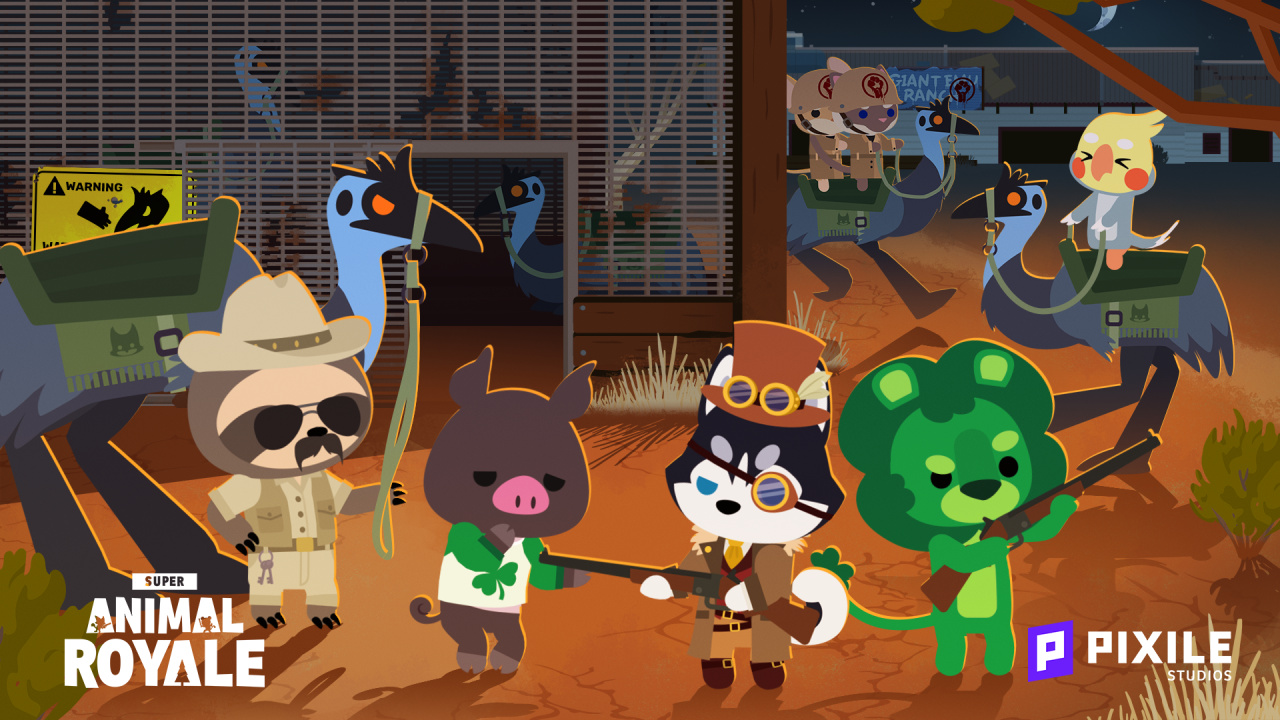 Do you fancy playing a battle royale game featuring trigger-happy tigers and murderous monkeys? If that sounds like your thing, then Super Animal Royale might be the game for you. Modus Games and Pixile Studios have announced that it will be coming to Switch later this year.
Here's a bit more about this intriguing title:
Super Animal Royale is a battle royale with a zoological twist. Play as your favorite cuddly, genetically modified animal picked from 300+ breeds, find your style with 600+ cosmetic items, and jump off the back of a Giant Eagle and into a 64-player fight to the death! You'll fire shotguns and sparrows, toss grenades and bananas, ride emus and hamster balls all the way to the top of the food chain. The explosive top-down action pairs perfectly with an expressive flat-design style, and the innovative fog-of-war-system enables a game that's as deep and strategic as it is fun and accessible.
Over on Steam the game has achieved 95% "Overwhelmingly Positive" reviews, so it might be one to keep an eye on. Check out the trailer above and let us know what you think with a comment below.