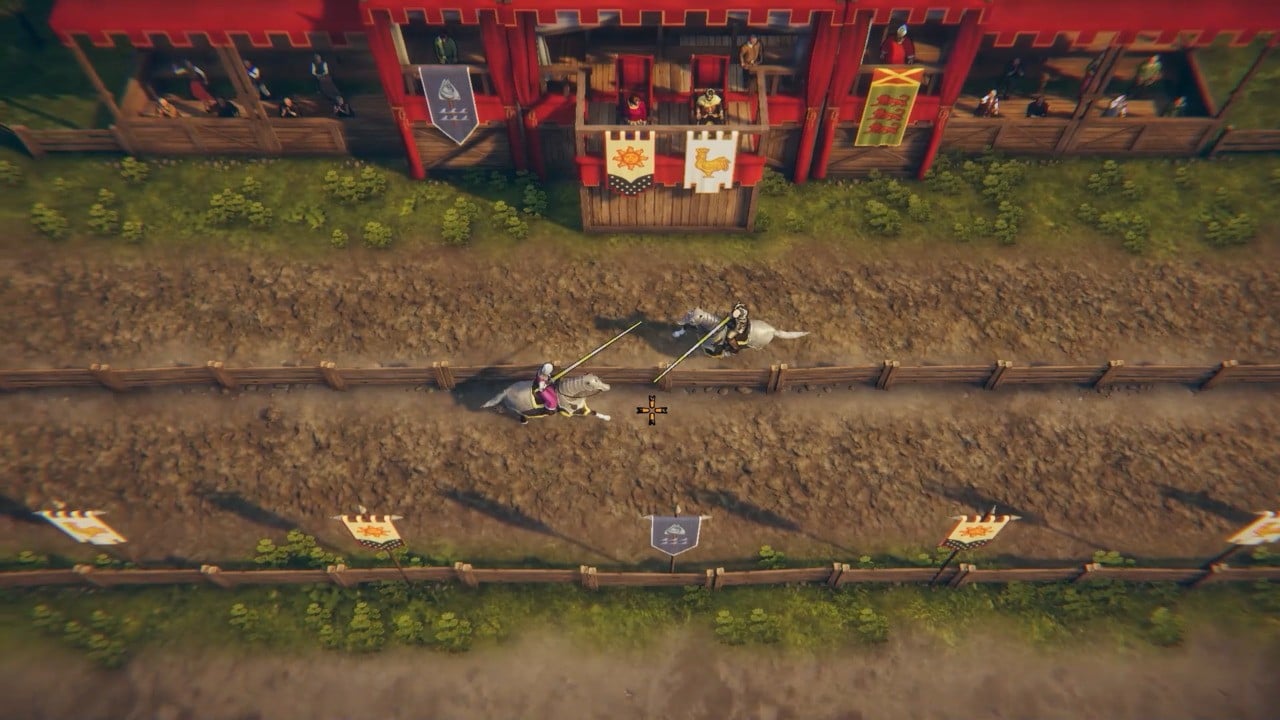 GTA V is one of the all-time greats and all that, but did you ever wish it was, you know, just a bit more historical? Of course you did! Everyone loves the mucky, stinky grime of Ye Olden Days, which is why we all love The Witcher! We just can't get enough of it. Cyberpunk? No thanks. Steampunk? Too modern. Horsepunk? Now that's where it's at.
Luckily, Rustler is here to fill in the gap that Red Dead Redemption left in our souls. Anti-hero protagonist Guy (more technically, "The Guy") is on a mission to win The Grand Tournament, the prize for which is the princess' hand in marriage. To do so, he's going to have to do a little bit of murder and a lot of horse theft, as well as slightly more bizarre things, like shooting cows into the sky. Hey, they had fun in medieval times, too.
With a healthy dose of pop-culture references, your mileage may vary on whether or not you find Rustler's constant winks to the camera and Monty Python quotes funny, but it's certainly an irreverent take on a much-trod genre. Trailers show a "Pimp My Horse" shop, using a lute as a weapon, and the ability to walk away from explosions without looking at them.
The game has just come out in Early Access on Steam, and there's a demo, too – but it's just been announced for consoles as well, meaning that we can all nick a horse on the Switch some time later this year (the devs say "when the time comes", which is supremely unhelpful). The game will cost $29.99 on the Nintendo Switch eShop.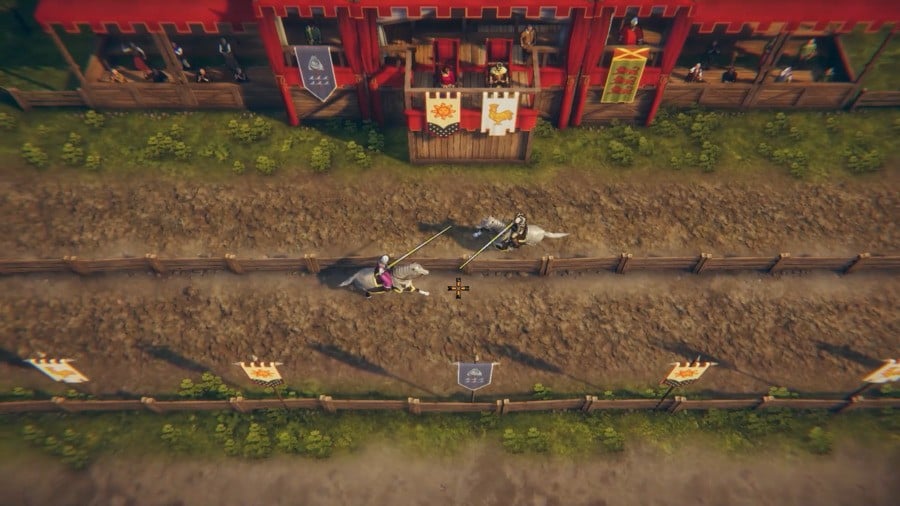 Does Rustler make you horse with excitement, or does its sense of humour rustle your jimmies in all the wrong ways?