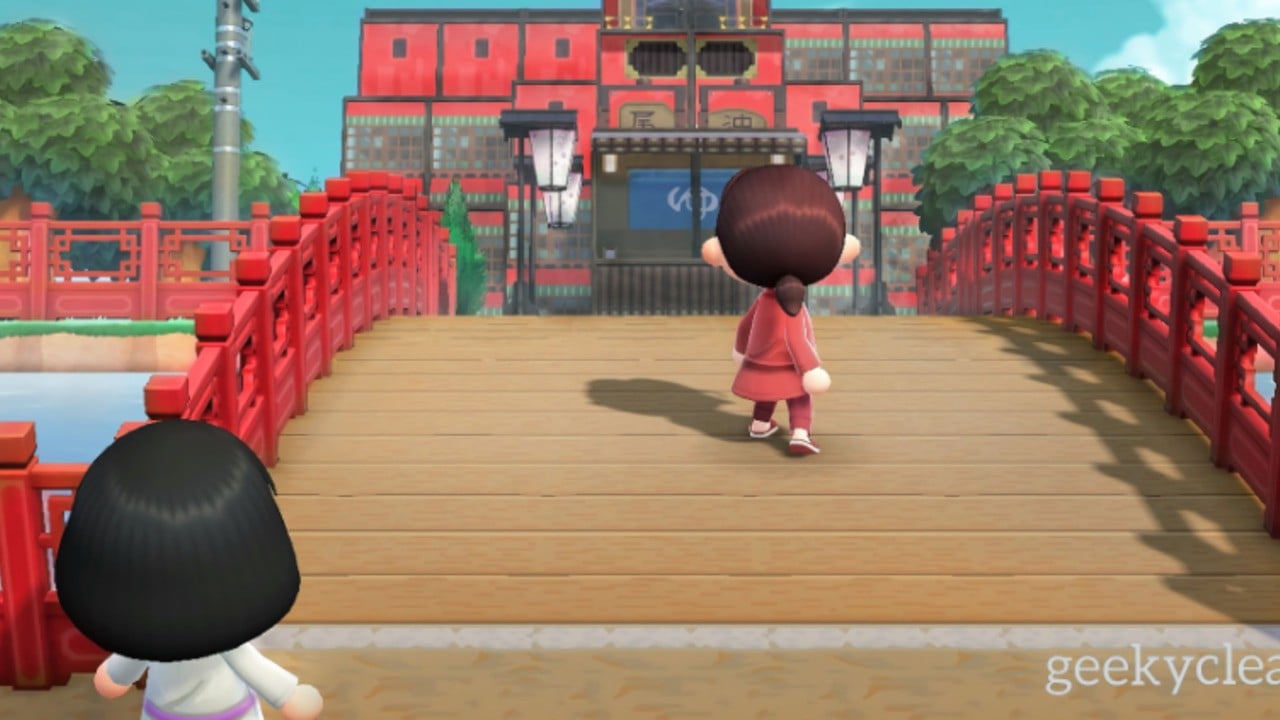 You don't need us to tell you that the Animal Crossing: New Horizons community is crazy talented. Actually, we did already tell you that in our "Best Islands" feature, but you get what we mean: it only takes a quick trip to Reddit, or the #ACNHDesign tag on Twitter, to see some of the incredible creativity in the game.
Reddit user asuna86, real name Nicole, took 23 hours in total to create all the designs and aesthetic touches on this recreation of Spirited Away, with attention to detail that included making an extra-long, extra-wide bridge to make it look curvier than usual, as well as the old trick of using Simple Panels to achieve the look of a building.
The artist has her own website where they have recreated a bunch of different TV shows and films using Animal Crossing, from Aggretsuko and Bob's Burgers to The Mandalorian and Up. A fair few other Ghibli movies feature, too – Kiki's Delivery Service, Ponyo, and Howl's Moving Castle all have their own Animal Crossing representations.
The Dream Code for the island is MA-4870-4934-7528, if you fancy taking a look yourself. The artist also has a Kofi page for donations if you want to support her work!
Have you recreated TV and film in your ACNH town? Whether it's The Godfather or Breaking Bad, we'd love to hear about it in the comments!