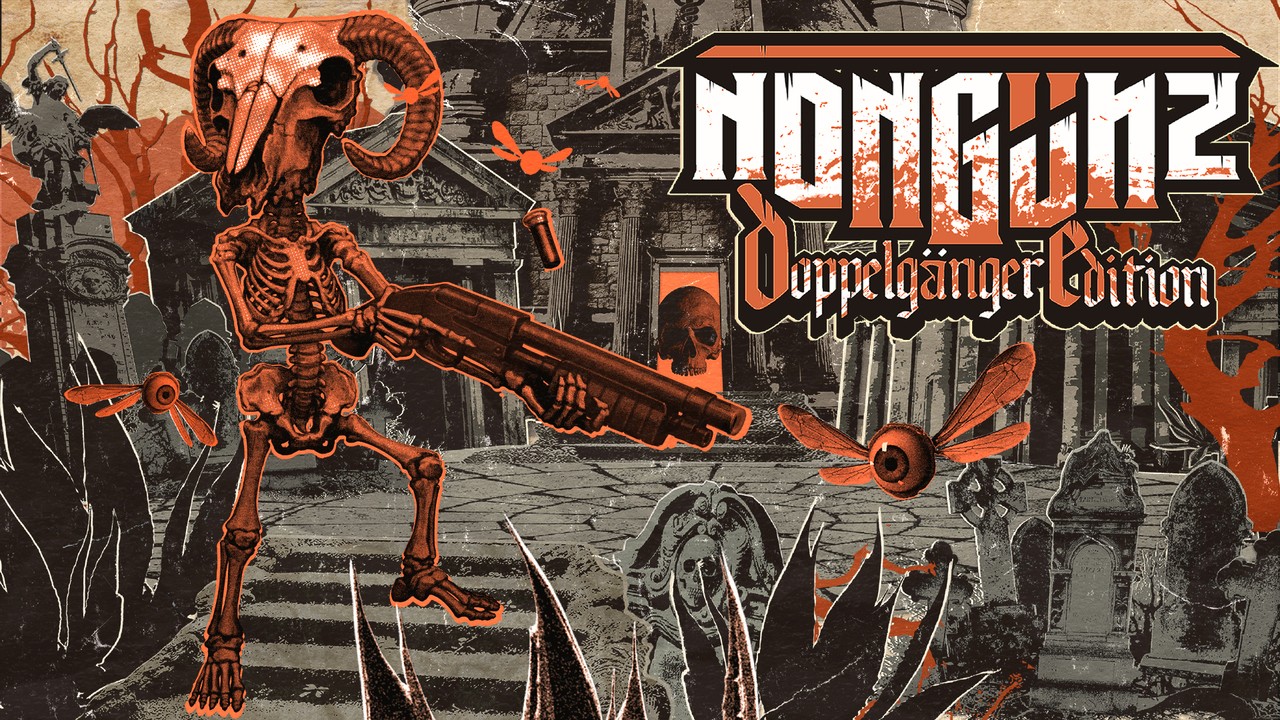 Nongunz: Doppelganger Edition, the nihilistic action-platformer from indie developer Brainwash Gang, launches later this week on Switch with a whopping 20% discount.
PC players may remember Nongunz coming out back in 2017; however, for this Doppleganger Edition, developer Brainwash Gang teamed up with publisher Digerati to bring Switch gamers a remastered version that promises to improve on the original in many ways.
The game is a roguelite wrapped inside a riddle, each run in Nongunz sees you parting from a black and white graveyard into an ever-changing gothic dungeon full of nightmares fleshed out of human viscera. Surviving not only requires skill but style, since Nongunz rewards you for long-lasting combos and challenges. Moreover, score plays a key role in the progress of the idle game: the formation of your very own band of lost souls and death cultists.
Here are the key features for your edification:
Unforgiving gameplay that will challenge both your skill and your wits
The whole game is a riddle. Unveil the mystery behind the nihilistic universe of Nongunz
Beautifully crafted black and white pixel environments and characters
Hundreds of levels plagued with dozens of different enemies
Many weapons, items and equipment to unlock and master
The potential to change your perception about existence, violence, and mankind
New for the Doppelganger Edition! Join forces with your double in Local Co-op mode
New for the Doppelganger Edition! Survive an eternity of enemies in Arena mode
---
Let us know if you plan to take advantage of the 20% discount later in the week, will you be picking up Nongunz for your Switch?