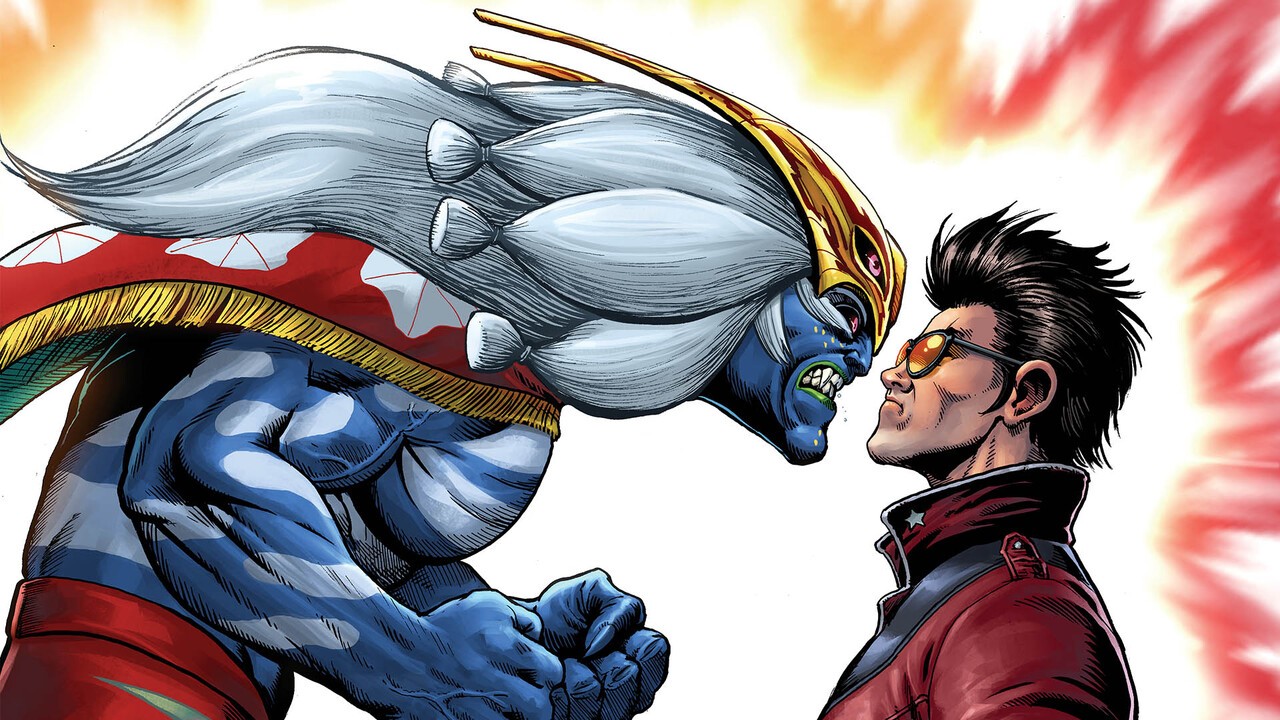 Update (Thu 8th Apr, 2021): The stream has been broadcast and you can check out the full archived video if you like, or watch some brand new game footage — plus a suitably Suda-style recap for No More Heroes newbies courtesy of character Sylvia Christel — via its own YouTube video. We're unable to embed the trailer here due to the explicit language it contains, so take care when clicking on that link. The full stream features more footage of the game and an extended chat with Suda51 (all in Japanese, of course).
Also announced at the end of the trailer segment was a new Switch collection of the three No More Heroes games known as the 'Killion Dollar Trilogy' (pictured above). No word on a western release just yet, but we'll update this article when we learn more.
---
Original Story (Tue 6th Apr, 2021): One upcoming release that could use a little more attention is the next outing in the universe of No More Heroes. Yes, we're talking about the third mainline entry No More Heroes III – starring Travis Touchdown.
This time around he'll have to climb his way up to the top of the Galactic Superhero rankings in order to put a stop to the evil Prince FU and ten alien assassins intent on taking over the planet.
If you're keen to learn more about Suda51's third major entry in the NMH series, Grasshopper Manufacture and Marvelous will air a "No More Broadcasting 5.1 GHm" special later this week, on 8th April, 21:00 JST. It'll be live-streamed on YouTube and the social media platform Twitter. There'll also be a look back on the history of the No More Heroes series.
The broadcast will be presented by MC Mafia Kajita, feature Shishiro Botan (from the Virtual YouTuber group Hololive) as a guest, and the game's director Goichi "Suda51" Suda will also be appearing.
Travis will be "touching down" in his latest game, exclusively for the Nintendo Switch, on 27th August this year.
If there's any exciting information shared during this No More Heroes III broadcast, we'll be sure to let you know. Are you excited for the next chapter in the NMH series? Leave a comment down below.