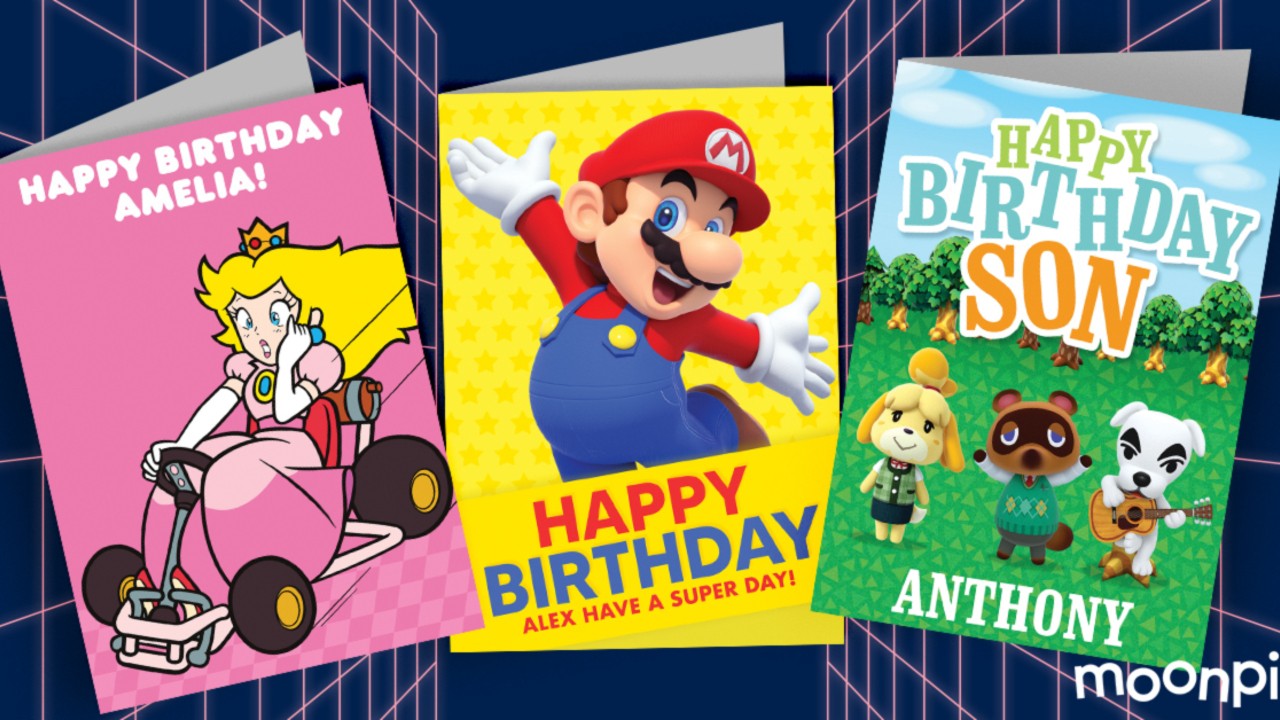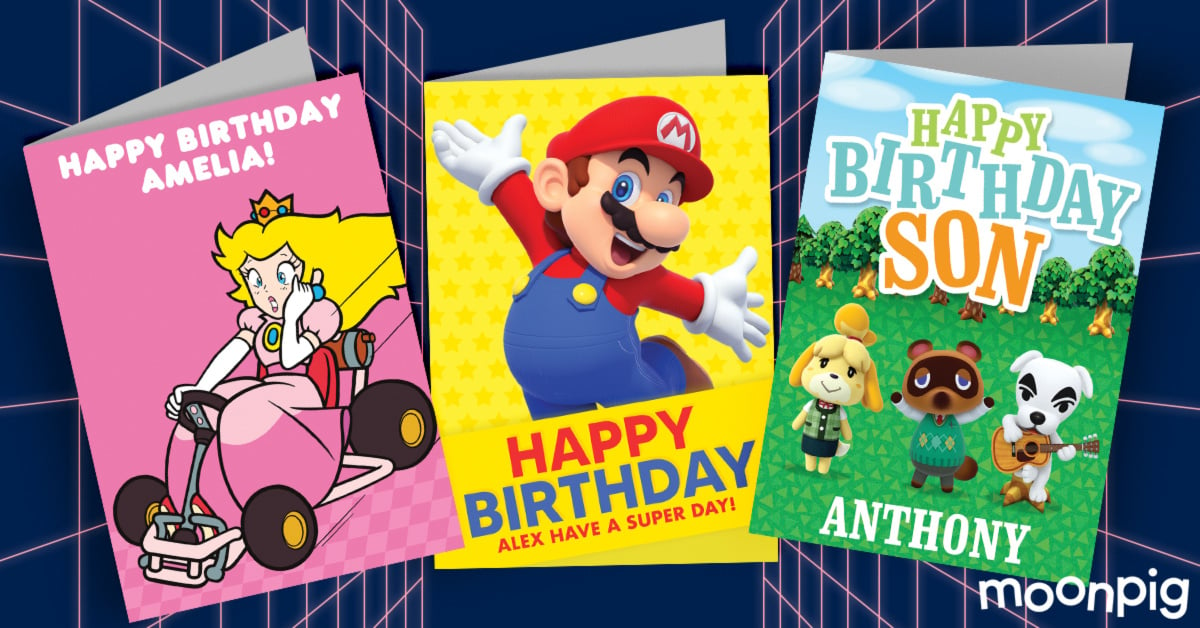 UK-based greetings card company Moonpig has launched a brand new Nintendo range.
That's right, designs featuring the likes of Super Mario, The Legend of Zelda, Animal Crossing, and Splatoon are all available to buy as we speak, all allowing for customisation. You can throw in your own photographs and the recipient's name to personalise your purchase, as seen in the short clip above.
Not all of the designs are winners – some of them look like somebody's just grabbed the first Mario image they could find on Google and whacked a stock image of a happy child on top – but others are certainly sweet enough and could make someone's birthday extra special. You can view the whole range here if you're interested.
Do you have any important birthdays coming up? Let us know what you think about these new designs with a comment below.