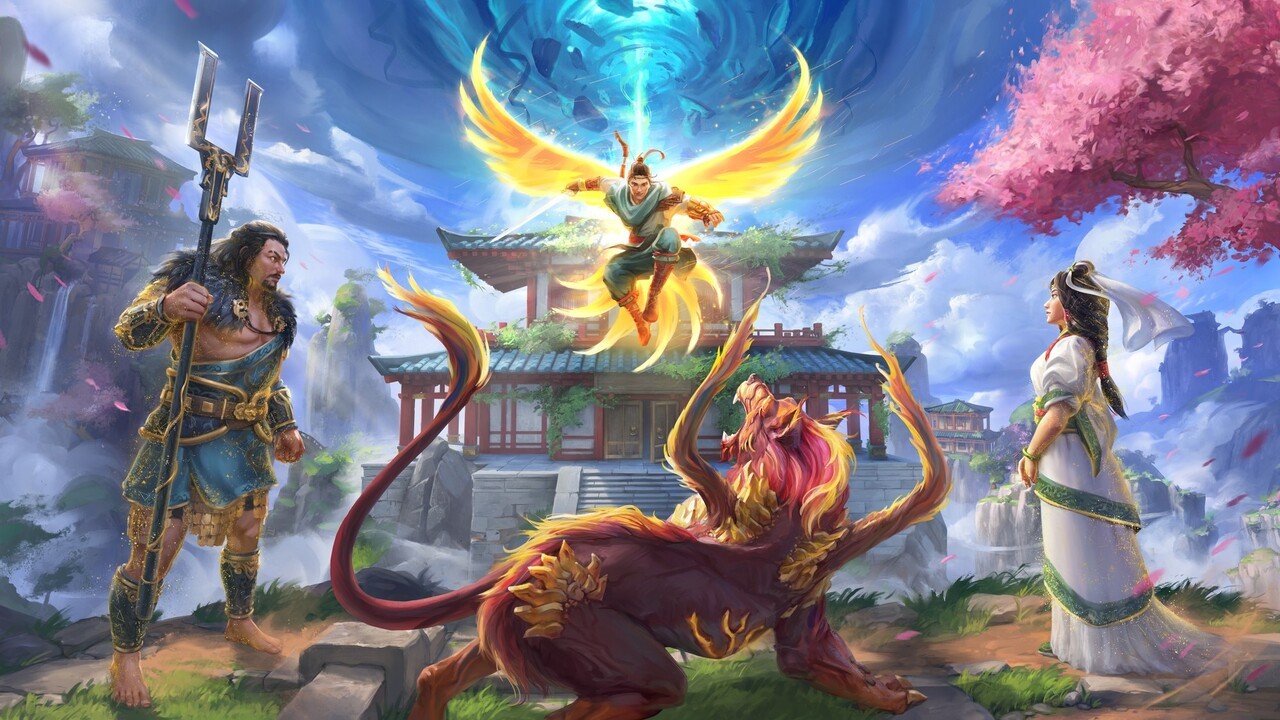 Immortals Fenyx Rising is a game about Greek Mythology and a hero named Fenyx, but in the new DLC – which launches today – players will take on the role of Ku, in a quest inspired by a Chinese myth called "Nuwa Mends the Heavens".
The Myths of the Eastern Realm DLC is a self-contained story about Ku trying to help the goddess Nuwa to restore the gods and save humanity, solving puzzles similar to the base game's Vaults of Tartarus, and using new abilities to defeat monsters and demons. These abilities include Nuwa's Agility, Blades of Huang Di and the Axe of Yan Di.
The DLC's new open world was designed and led by Ubisoft Chengdu, the company's second studio in China after Ubisoft Shanghai. It takes its inspiration from traditional Chinese art, with tall, jagged peaks and classic Chinese architecture.
Myths of the Eastern Realm is available for $14.99, or you can buy the Season Pass for access to all the DLC for $39.99/£32.99.