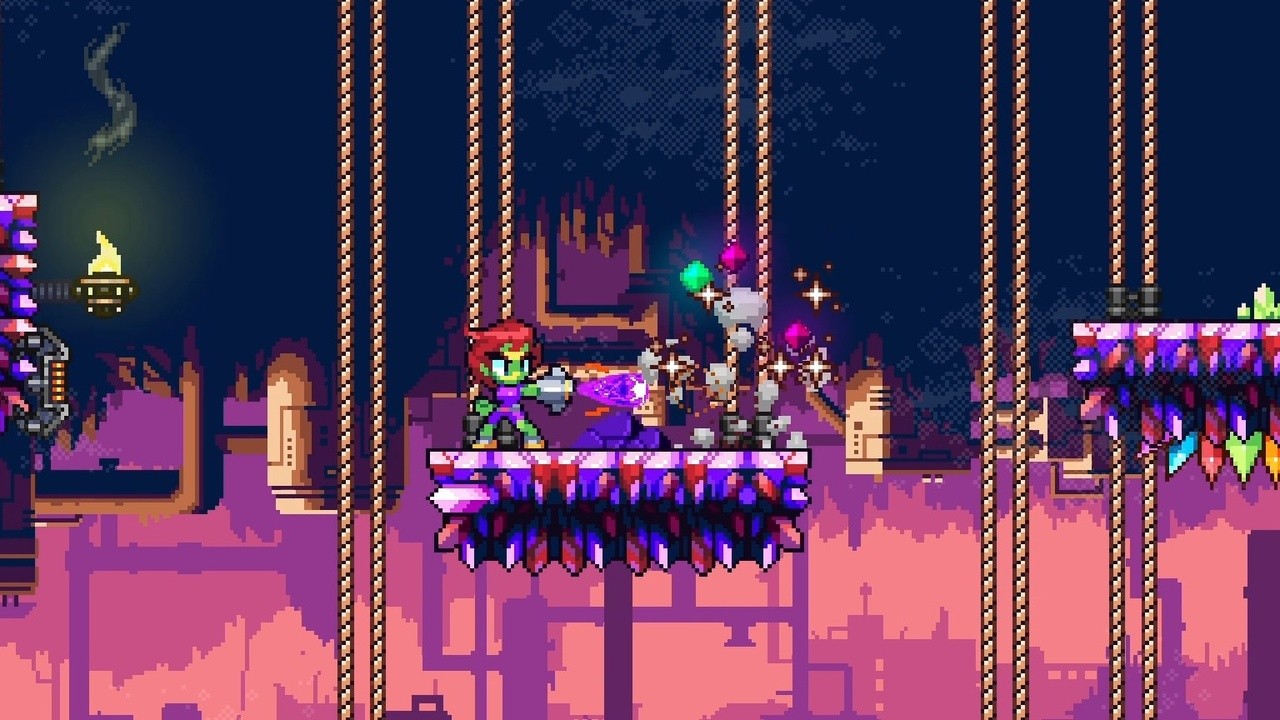 Seeking a new but familiar-feeling Metroidvania you can play on your Nintendo Switch? Then you might want to keep an eye out for the cute pixel adventure, Moon Raider, arriving on the Switch eShop next month.
You'll take control of Ava, the young daughter of the brilliant-but-aging scientists Dr. Cavor and Selene (former queen of the moon). Selene is powered by moon gems, but her time is running out – so she enlists her daughter to raid the moon and gather as many gems as she can.
Ava will have to survive treacherous catacombs deep beneath the surface of the moon, while taking on a legion of corrupt aliens – which she comes to realise are a much greater threat. As Ava explores 10 "beautiful environments", she will come across hidden upgrades, secret areas and 11 epic boss battles.
There's even a two-player co-op mode to top it off. Below are some screenshots, courtesy of Moon Raider's Steam game page:
Does this look like the kind of game you would be interested in playing on your Nintendo Switch? Tell us down below.