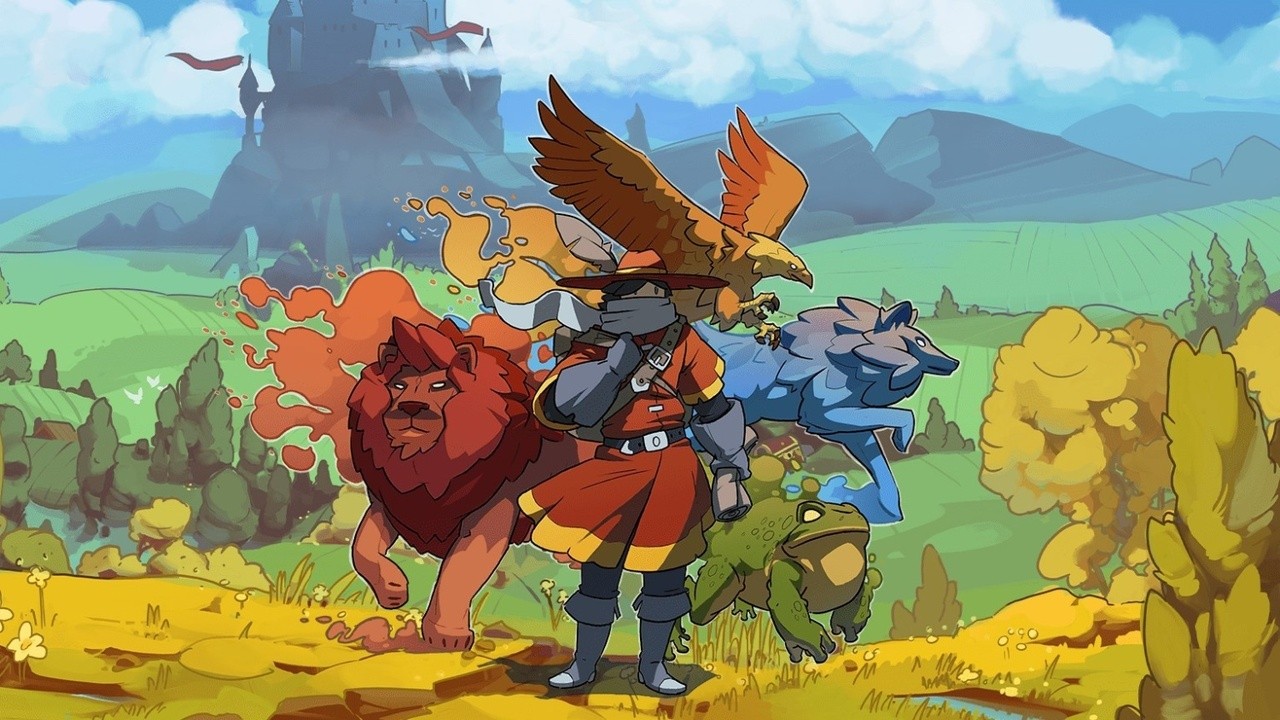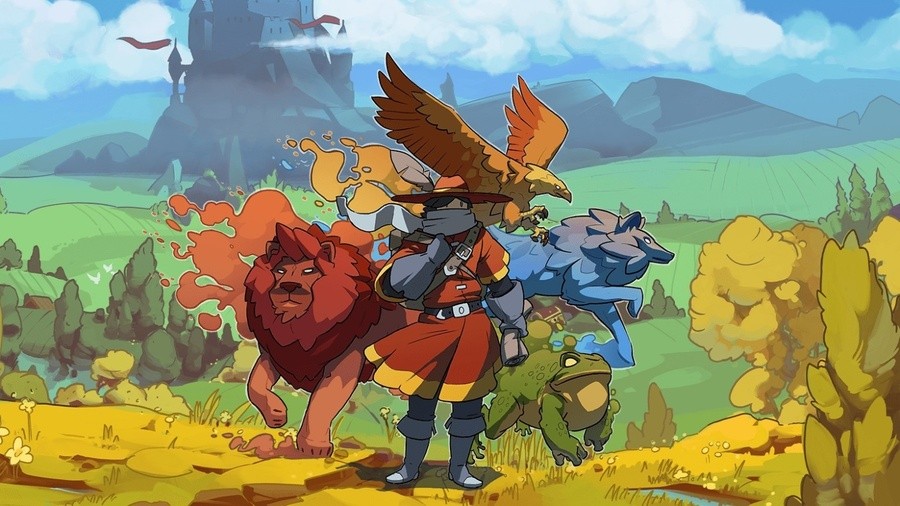 Monster Sanctuary, a content-packed Metroidvania that throws in some Pokémon-like monster training for good measure, is set to receive a pretty major update later this month.
The update revolves around the inclusion of a New Game Plus mode, and is actually launching today on PC. Console players will have to wait until 20th April, but the full patch notes below show us exactly what's coming.
Be warned, there's a lot to get through:
New Game Plus
The first of the two big new features coming to Monster Sanctuary: New Game Plus mode! This mode is unlocked once you have completed the main story content of the game at least once. When you choose NewGame+ from the starting menu, you have to select any of your existing save games – this will determine the extra Monsters and items available to you at the start. You can then start your new save file on the same save slot or on any other save slot.
Here are the full details of New Game Plus:
All Monsters and many items from the chosen save file will be transferred to your new save file.
Monsters are reset to Level 1, but keep their Shift.
Equipment upgrades are removed.
Items that are not carried over: Crystal Shards, Craft Materials, Food, Key/Story Items, Level 40 Badges, Craft & Reward Boxes, Battle Items. These items are converted to gold on the new save file.
Inactive Monsters level up with your active ones until they reach their level from the previous save file.
Explore abilities can't be used until you encounter Monsters which can use them.
Similarly, you can only donate Monsters and eggs to the army which you have already encountered.
Some tutorial texts are skipped.
Casual & Master difficulty modes
We are adding two new difficulty modes to Monster Sanctuary (with the current difficulty of the game taking the role of the "Normal" difficulty that is chosen by default). They are called "Casual" and "Master" mode.
Here are the details of how these two new modes work:
On Casual, wild Monsters have less health & do less damage. In Keeper Encounters, enemy Monster equipment upgrade level is reduced by 1.
On Master, wild Monsters have more health, do more damage, and have many additional skills. In Keeper Encounters, enemy Monster equipment upgrade level is increased by 1.
The difficulty can be changed at any time by going to the options menu. It can be changed mid-game.
The new Casual mode aims to alleviate the difficulty curve of our game. However, it's only a slight decrease in difficulty, which means that players will still need to engage with our skill systems and think about their strategy in order to succeed.
The new Master mode was primarily designed with New Game Plus in mind. It is balanced towards providing veteran players, who have loads of additional options available to them thanks to NG+, a new, harder challenge. While it is technically possible to beat the game on Master mode with a regular save file, we highly recommend using this mode in conjunction with New Game Plus (preferably using an optimized team of six Shifted Monsters).
New PVP Matchmaking
This update also comes with a variety of changes aimed towards making the PVP mode more enjoyable! For one, it comes with a new PVP Matchmaking system.
Here are the nitty-gritty details of how the new matchmaking works:
The matchmaking takes the level of your 3 highest Monsters in the party into consideration (to prevent the potential abuse of having a low level backline).
It also takes into consideration the average equipment upgrade level of those Monsters.
Outside of a certain level range (based on Monster level + equipment level), players are not able to match.
The matchmaking also takes your PVP rating into account.
Initially, the matchmaking will only let players within a certain rating range match against each other. After a certain time in queue, you are put into "extended search", allowing you to match against others who are also in "extended search".
Players who have a rating of 1300 or above start in "extended search" by default (to prevent higher ranks of the ladder of not finding opponents).
You're also able to manually configure when your game goes into "extended search" (instantly/30sec/1min/2min/3min/5min/never).
New PVP Season
With this first update patch, we'll also start a new PVP Season in Monster Sanctuary. This means that all players are starting in Bronze league again, which will allow you to once again get rewards for ascending to the higher PVP leagues.
This update features many balancing changes of Monsters, skill trees, and skills – almost all of which were made explicitly with the PVP meta in mind. We hope that these changes will shake up the current team compositions and open up new competitive options.
Balancing Changes

---
Phew! Congrats for making it to the end.
If you haven't played Monster Sanctuary before or if you're only just hearing about it for the first time, feel free to read our full review to see if it might be for you.
We said that the sheer amount of number-crunching involved makes it "feel more like organising a spreadsheet than playing a game at times," but admitted that "it's impossible to deny it's an accomplished game with a lot to offer."