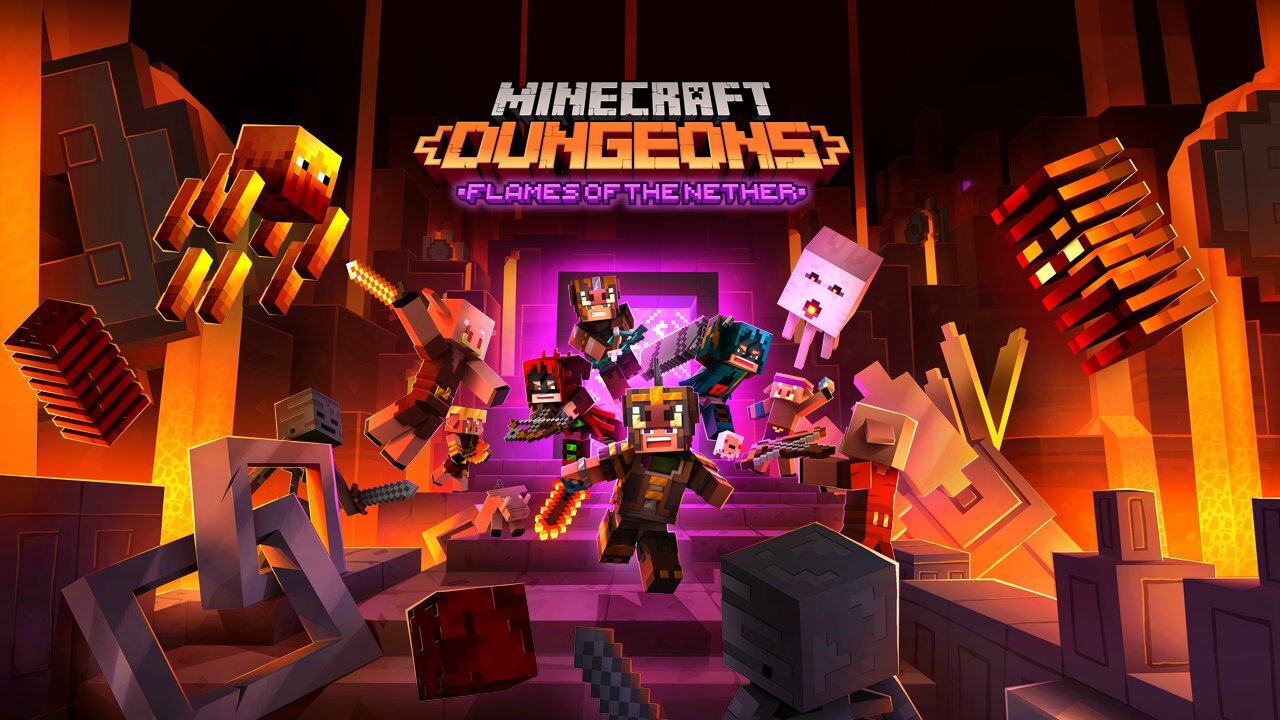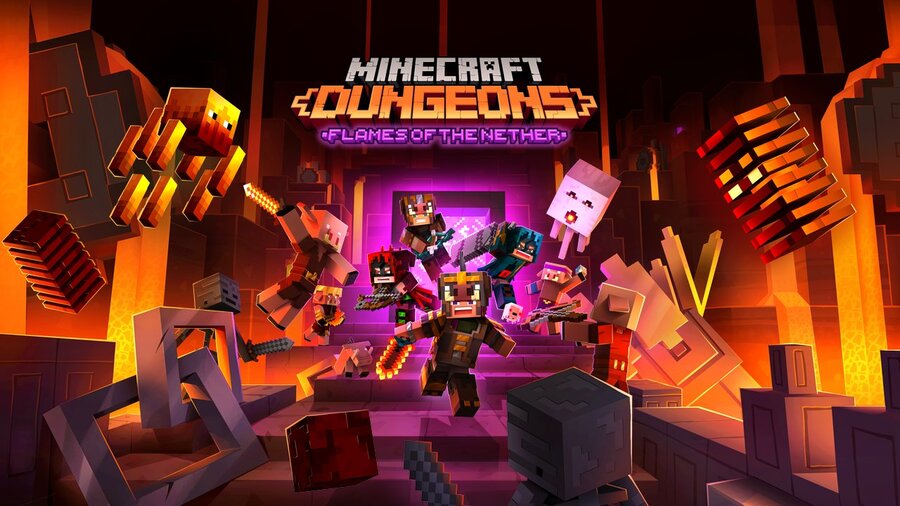 Minecraft Dungeons has visited just about every biome there is, so now it's time to take a trip to the Nether.
Mojang has announced The Flames of the Nether DLC will arrive later this month on 24th February. There'll be six new missions, featuring familiar biomes "as you've never seen them before" and plenty of new artifacts, weapons and gear to collect.
This paid DLC will also include two new skins and an "adorable" Baby Ghast pet.
If you don't want to fork out for this new content, there'll also be some free stuff on offer that's apparently the "most ambitious free update" in Minecraft Dungeons' history.
"This update includes a major new feature called Ancient Hunts, which are procedurally-generated end-game missions that weave in and out of the Nether. Surviving these Ancient Hunts and beating the Ancient mobs within is the only way to get top-tier Gilded gear! There's also a chance to get Gold, a new currency that a newly-arrived Piglin merchant in your camp will find very interesting!"
In addition to this, the free update will also include some changes to Apocalypse Plus. More details about all of this will be shared soon.
The free update and Flames of the Nether DLC will both arrive on 24th February. Will you be returning to Minecraft Dungeons? Leave a comment down below.