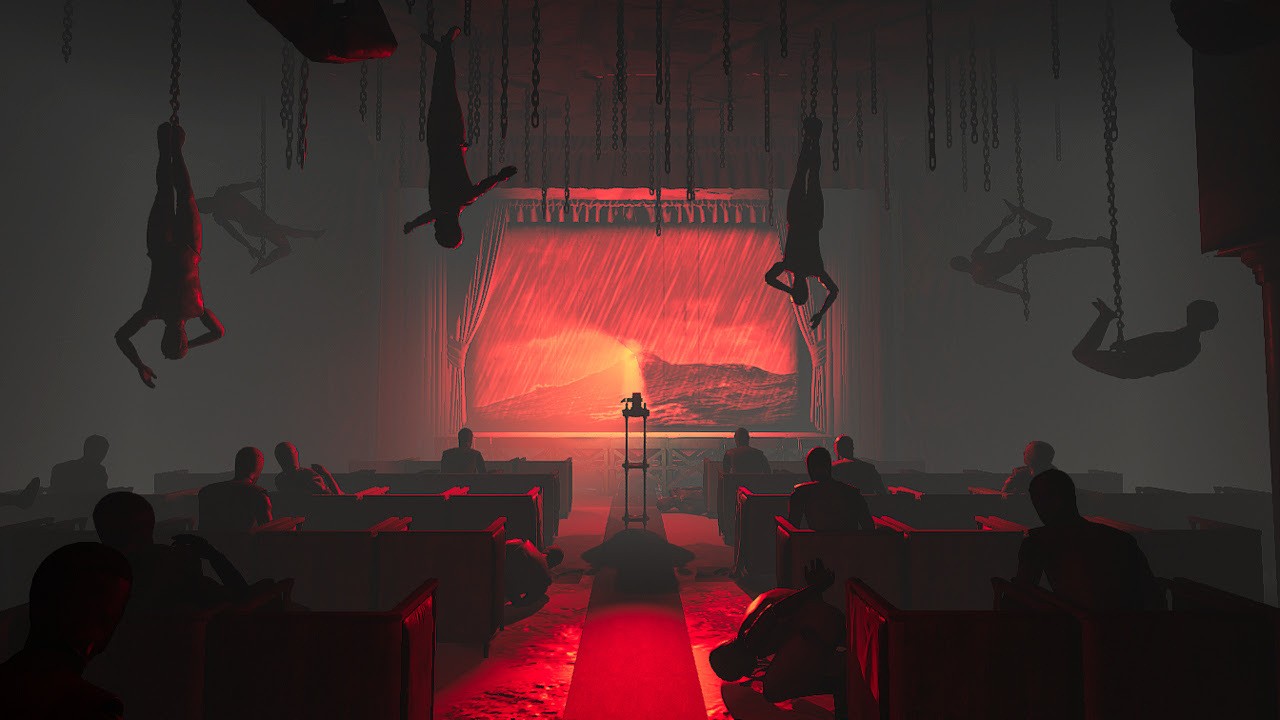 Bloober Team, the studio behind The Medium and Observer, has just revealed that Layers of Fear 2 is coming to the Switch eShop on May 20th.
Developed for Switch in conjunction with Dreamloop Games, this first-person psychological horror game takes place on a lavish ocean liner, with the player assumed the role of a famous Hollywood actor. However, the "eccentric and mysterious" director (voiced by Hollywood horror legend Tony Todd) has some strange ideas for his lead star.
Here are some selling points, direct from the publisher:
+ Story-Driven Exploration – Explore the bizarre rooms and corridors of the ocean liner. Piece together your past and expose the reason why you have been cast for this film.
+ Psychological & Psychedelic Horror – Is this all part of the film? Or are your memories playing tricks on you? Your world may change with the slightest of provocations and it's your responsibility to decide what is real.
+ A Stage On the Sea – The deeper you venture into the bowels of the luxurious ocean liner, the more incredible—and terrifying—the scenes become. What awaits you in the final scene?
+ Ominous Classical Soundtrack – An original score composed by Arkadiusz Reikowski, conducted by George Strezov, and performed by the Sofia Session Orchestra highlights the disquieting atmosphere aboard the ship.
Layers of Fear 2 is now available to pre-order on the eShop for USD 29.99 / EUR 29.99, and you'll get a special 10% pre-order discount if you lay your cash down now. We quite liked the original Layers of Fear, giving it 8/10 in our review.