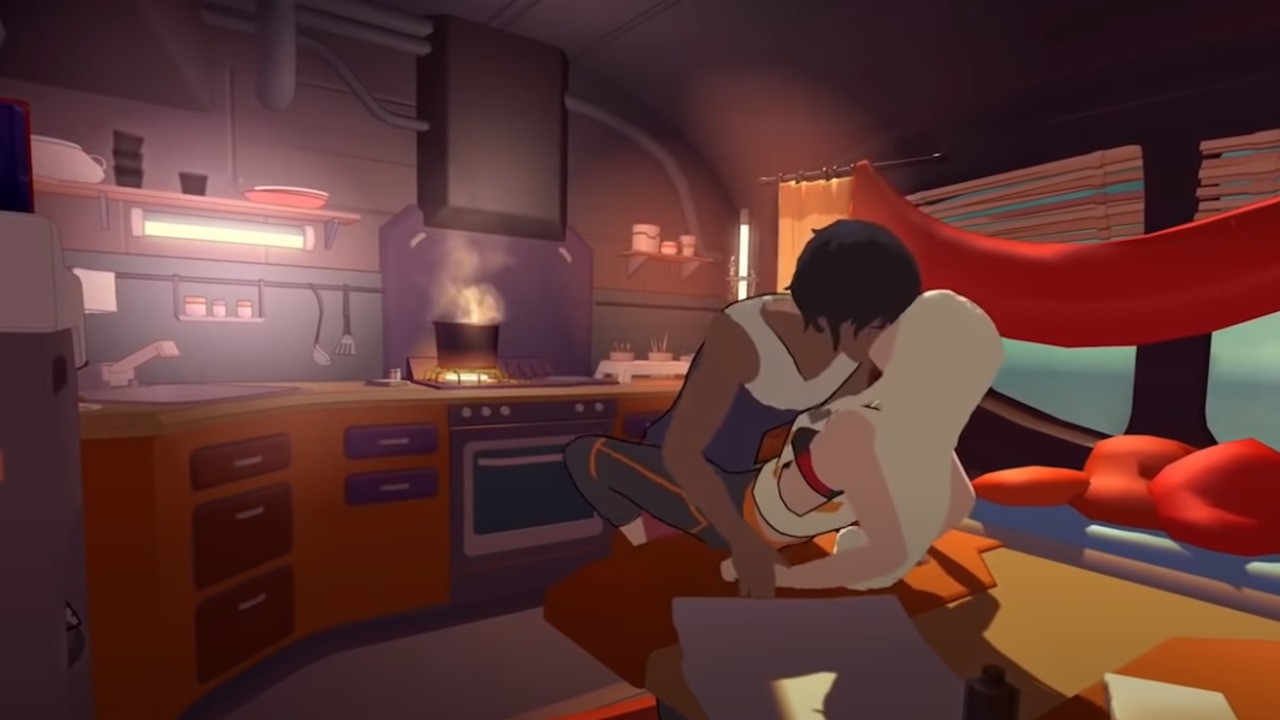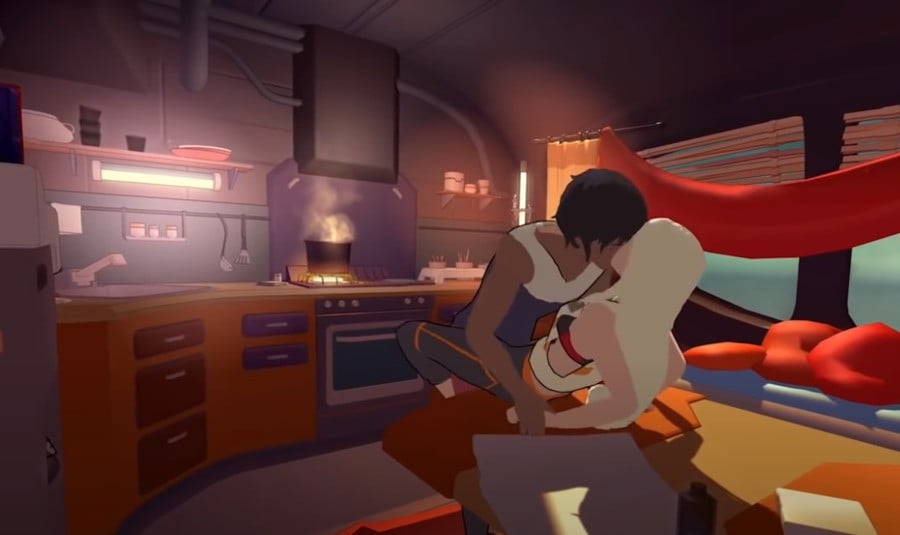 Haven's new launch trailer is surprising from the very first second, in which the ESRB rating states that the game contains "nudity, sexual content, use of drug and alcohol, and violence". Now, the violence we knew about – it's an RPG with combat, after all – but nudity?! Goodness.
(We can't actually post the trailer here, since it's age restricted and won't show up, so if you want to check it out, click on this link.)
If you've ever read graphic novel series Saga, it looks like Haven is the video game equivalent: two lovers escape together to live out their lives on a remote and slightly inhospitable planet, while fighting off both the things that want to kill them and the tensions that threaten to destroy their relationship. After coming out on Steam late last year, the indie game gathered up a bunch of rave reviews, and finally came to Switch on the 4th February – just in time for Valentine's Day, of course.
The game promises both solo and optional co-operative play, so you can snuggle up with your boo and watch two polygonal people rubbing uglies, if that's your idea of a romantic night in. Hey, we're not judging.
Haven is out on the eShop for $24.99/£22.49.