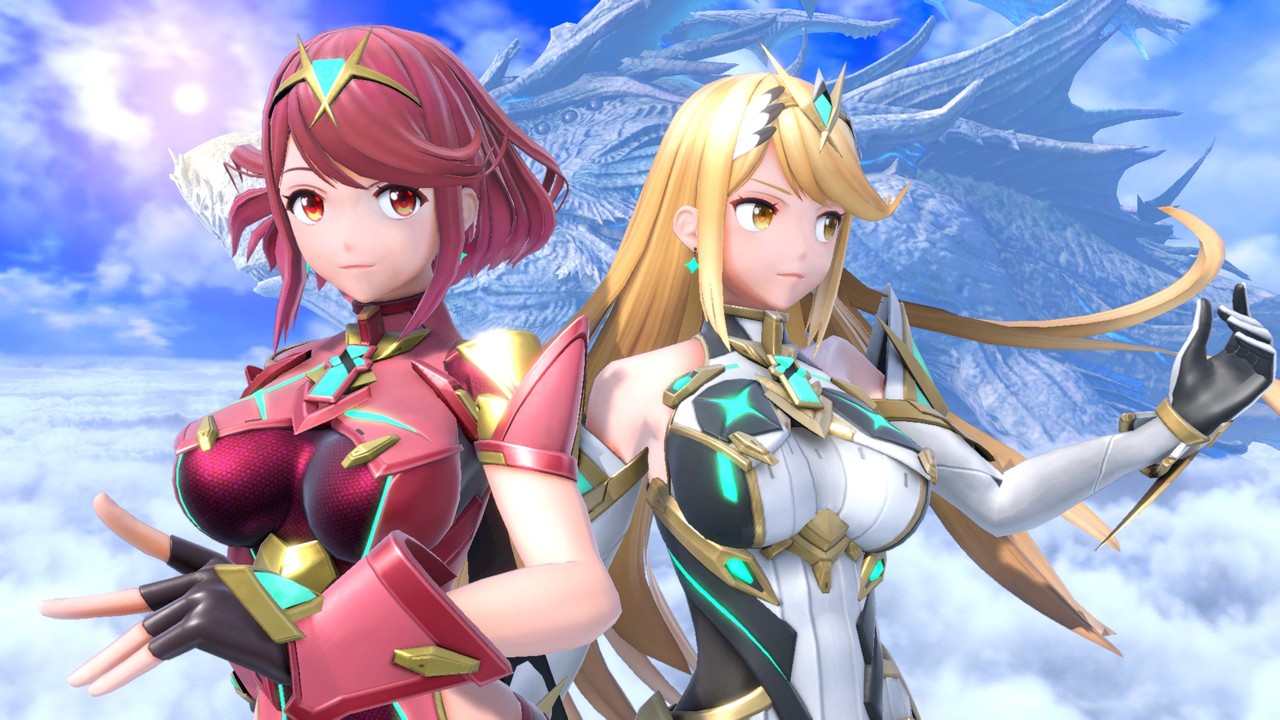 To kick off last week's Direct presentation, Nintendo revealed Pyra and Mythra as the latest fighters for Smash Bros. Ultimate.
If this first-look trailer wasn't already enough, the game's director Masahiro Sakurai has been uploading photos of the Xenoblade Chronicles 2 duo, along with Rex. This includes a shot recreating a scene from Xenoblade 2. Here's a look:
He also shared some lovely artwork courtesy of Xenoblade 2 character designer Masatsugu Saito, which you may or may not have already seen:
In addition to this, we've gathered all of the media shots from Nintendo's official Smash Bros. website:
Pyra and Mythra will arrive in Super Smash Bros. Ultimate in March. Will you be adding this next DLC fighter to your own roster? Leave a comment down below.