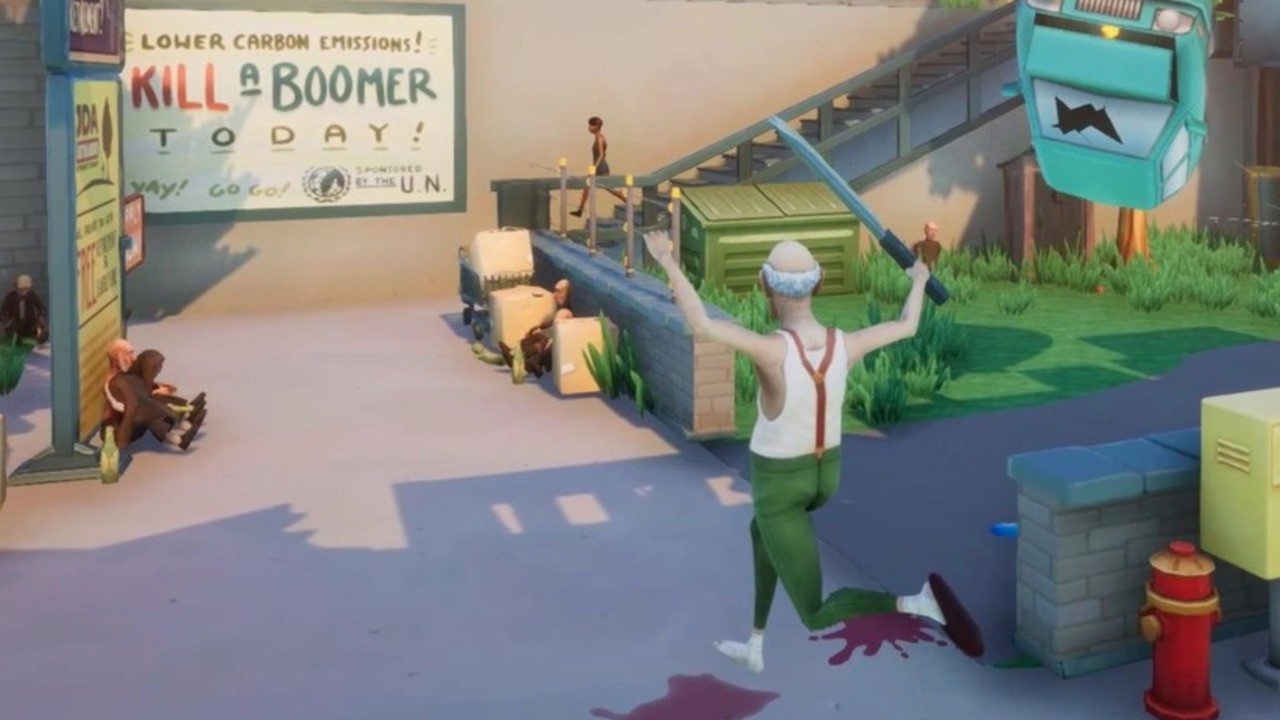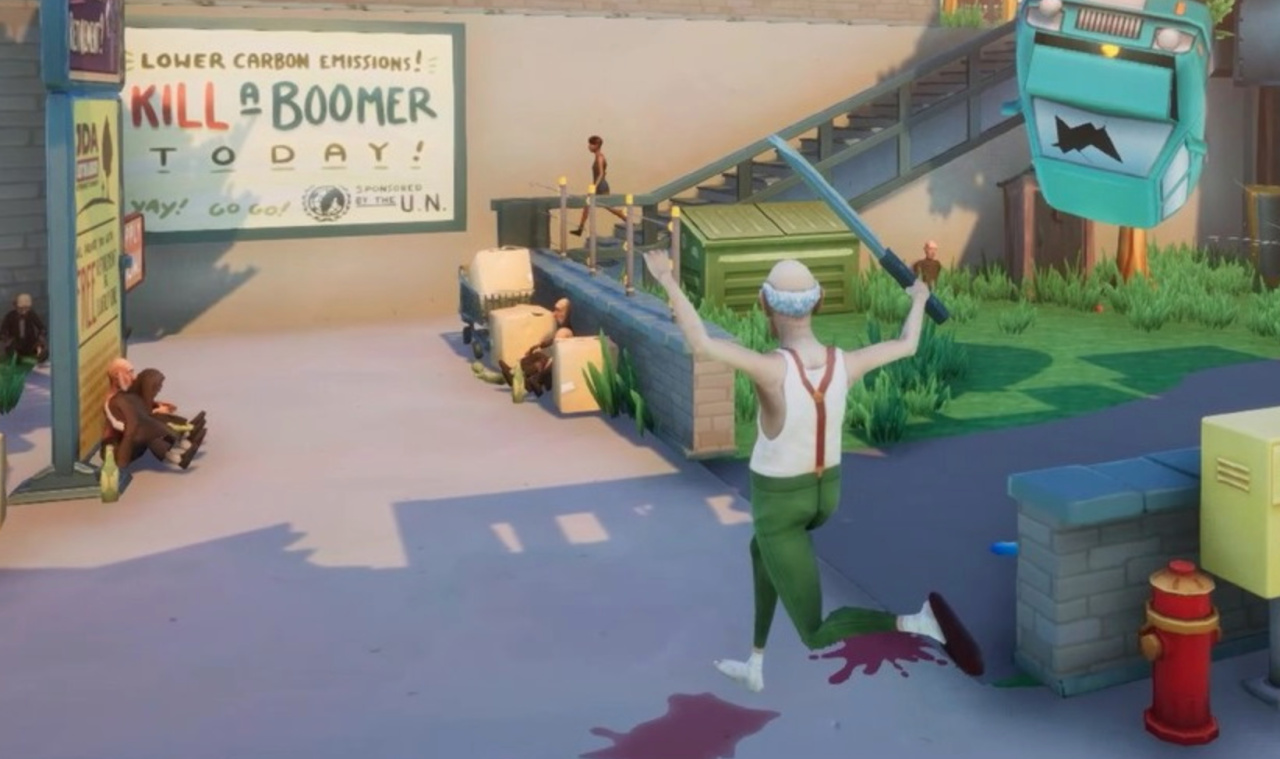 We're no strangers to dark comedy in gaming, but even before release, Just Die Already is pushing that boat even further. Having seen a successful demo on PC last year, DoubleMoose and Curve Digital have just revealed its now coming to Switch through a new trailer.
Bringing in Goat Simulator designer Armin Ibrisagic, Just Die Already looks set to capture that same comedic sandbox gameplay, now focusing on the elderly. Playable alone or with 4 players in online multiplayer, here's an outline of what to expect:
Just Die Already is an old people mayhem sandbox game created by the designers of Goat Simulator. You are an old retired person in a near future where people aren't having any children. There isn't anyone to pay for pensions due to those ungrateful millennials who prefer playing video games instead of doing actual work.

With no one to cover your living costs, you – just like all other old people in this world – have no other choice but to survive on your own. How will you survive in a world that wants you to Just Die Already? To make things worse, you've just been kicked out of your retirement home, and your only option now is to perform dangerous challenges and explore the world for retirement tickets to qualify for free retirement care. So with society wishing you dead, isn't it finally time to live a little?
Allowing us to interact with a wide range of objects, anything can be a weapon, from sausages to trombones, ripping off other players' limbs. Once you've completed enough challenges, that qualifies you for a proper retirement home, and you don't necessarily need to be in one piece.
It sounds a touch cruel, and though bodies can be frail things at the best of times, Just Die Already takes this to a new level. Currently, there's no release window or pricing information, so we'll be waiting to find out more.