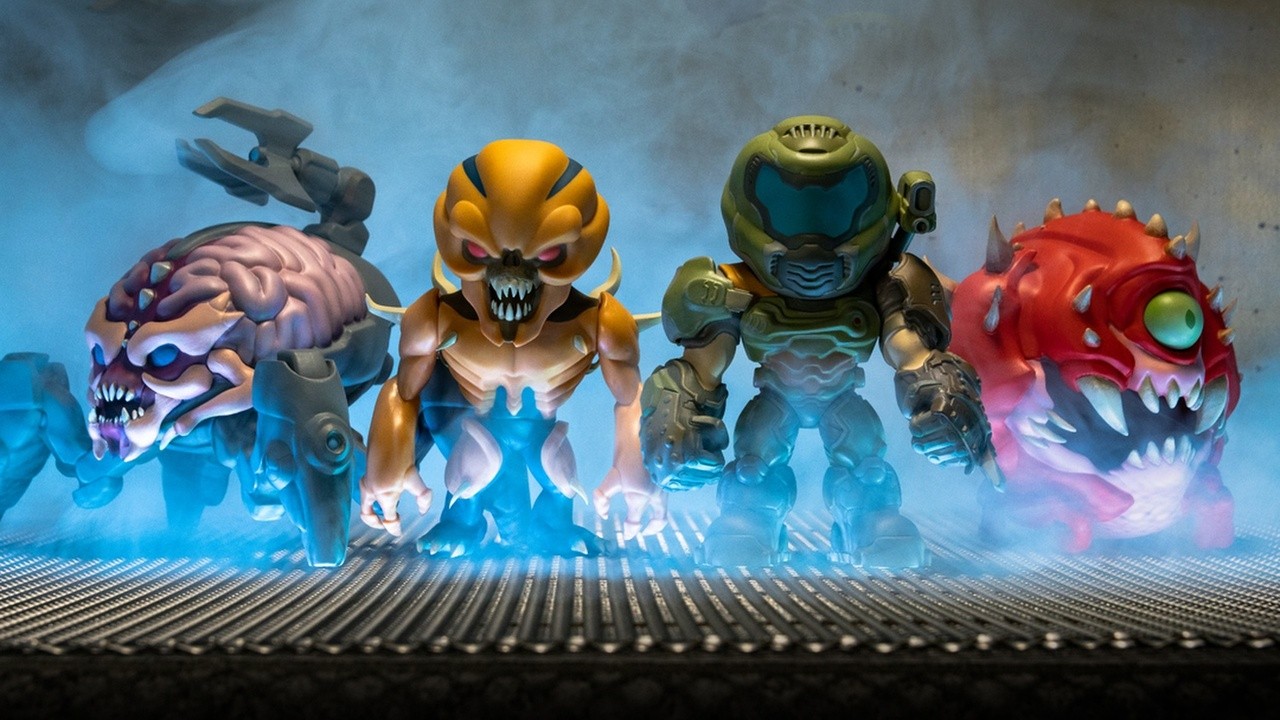 You know the cute little toys you collect when grabbing a breather from shooting terrifying demons in the face in DOOM Eternal? Well, you'll soon be able to collect them in real life, too.
Yes, thanks to Numskull Designs' continued partnership with Bethesda, an official line of DOOM collectible figurines is headed our way. There will be 12 figures in total with pre-orders going live today; the first batch of four launches this July, with the rest being launched periodically every eight weeks after that.
That first set of four includes DOOM Slayer, Cacodemon, Arachnotron and Imp, but expect to see the Pinky and Revenant launch in August, Archvile and Baron of Hell in October, Mancubus and Hell Knight in December, and then the Marauder and Soldier in February 2022.
The standard retail price for these is £34.99 / $39.99 / €39.99; Numskull describes them as 'premium' collectibles boasting "highly detailed features and made from high quality versatile vinyl".
Are you a huge fan of the DOOM series? Do you need to get some of these for your shelf at home? Let us know in the comments.