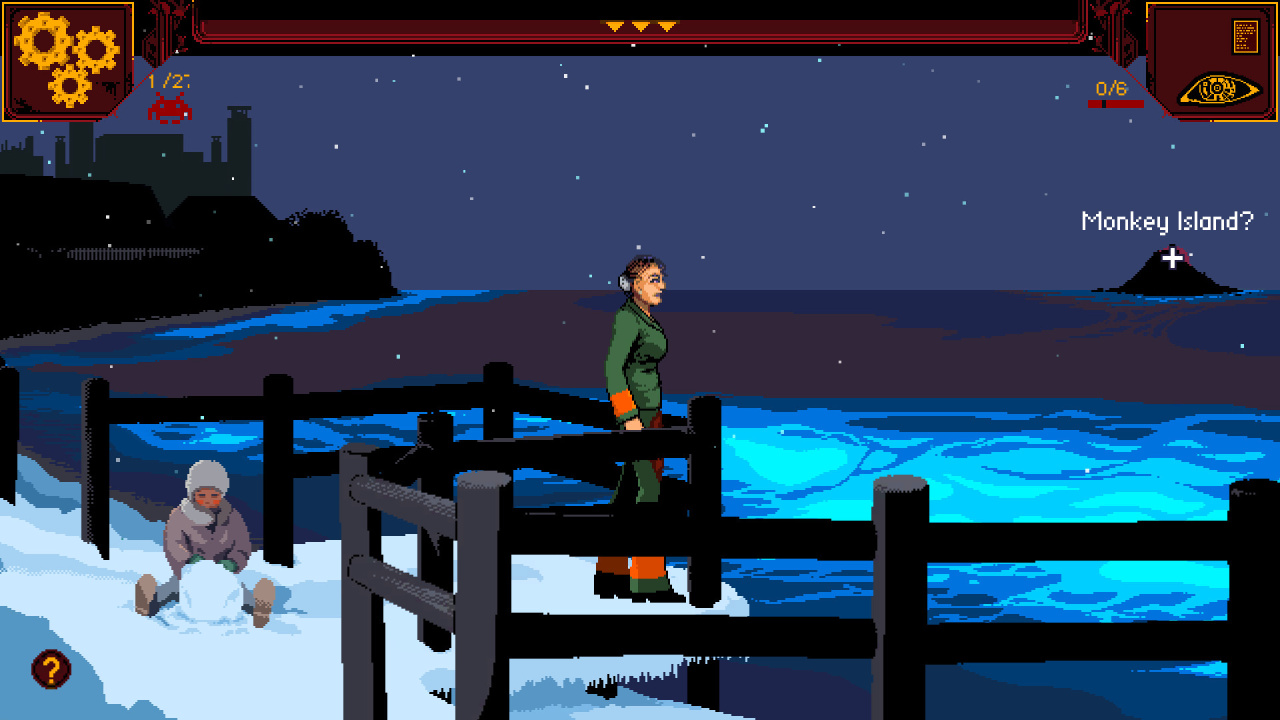 Made by a one-woman team based in France, The Sundew is a new point-and-click game in the style of old LucasArts classics. You'll play as a cyborg police officer in Japan named Anna Isobe, living in the dystopian city of Shibukawa where cyborgs – once a symbol of technological possibility and advancement – have become taboo.
The Sundew, which is modelled after retro point-and-click adventures, is presented in detailed pixel-art graphics made entirely by Agnès Vuillaume, the same woman who does the programming, the narrative, and everything else on this game. She's been working on it for several years, founding the studio – 2054 Games – in September last year.
Inspired by old-school sci-fi authors like Philip K. Dick and William Gibson, as well as films like Blade Runner, Ghost in the Shell, and the Riddick series, Vuillaume created The Sundew as a passion project, hoping to release it on PC and Switch later this year.