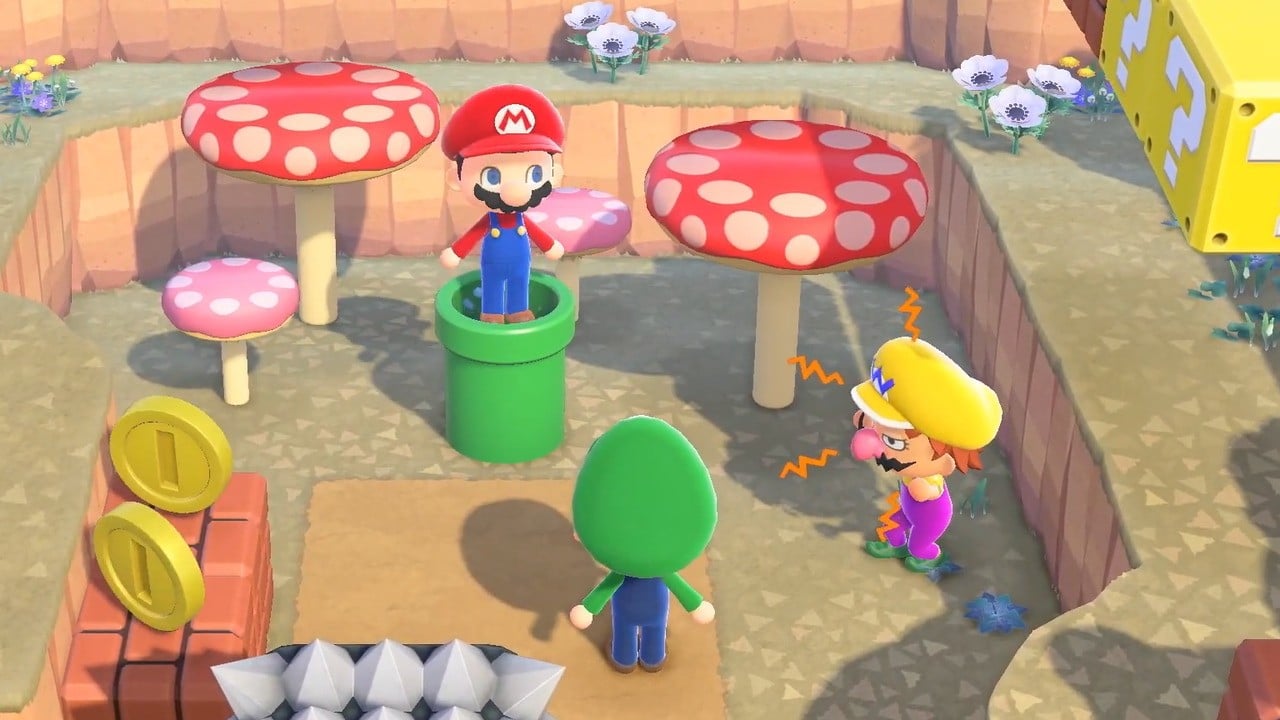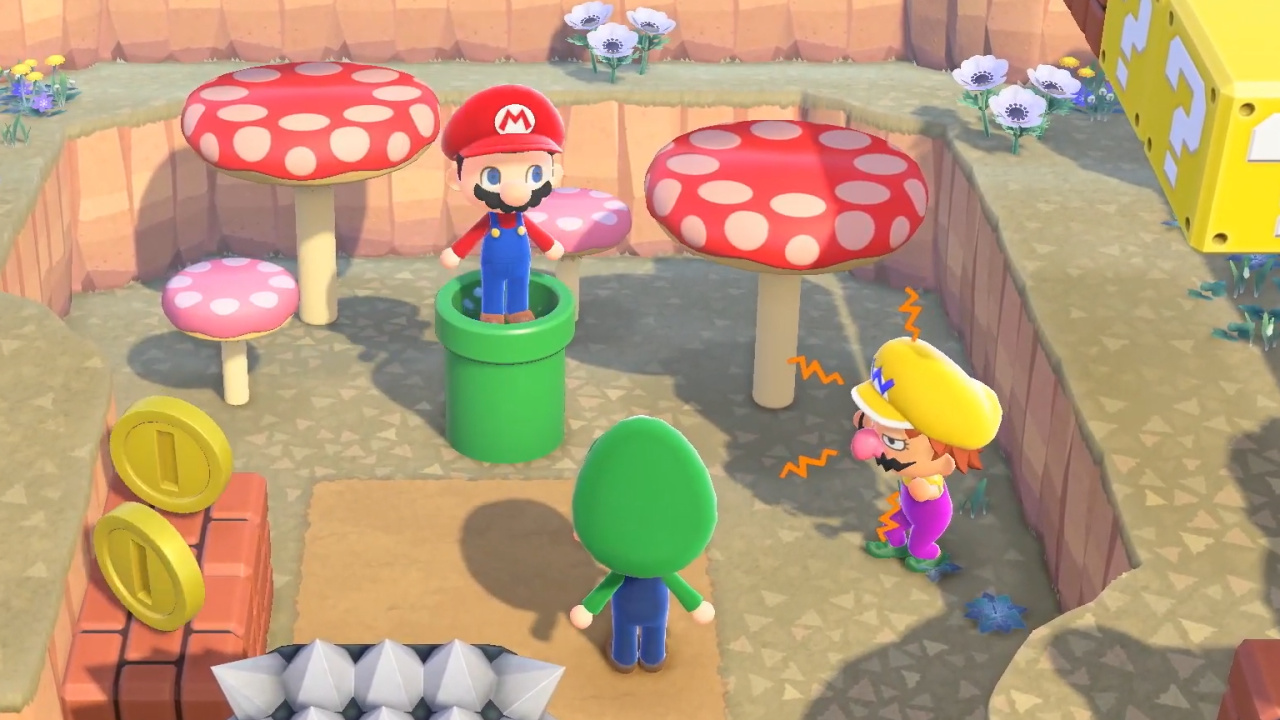 Nintendo has now released its Super Mario-themed update for Animal Crossing: New Horizons. This bumps the game up to version 1.8.0.
It adds themed furniture and items, as well as additional seasonal content. Patch notes are not out yet, but we'll update this post with them when they are released.
One of the most exciting additions in this new update is the Warp Pipe – transporting you from one area of your island to the next. It's also joined by plenty of other items including Question Blocks, Goal Poles, coins, Thwomps and more.
Wearable items include hats – to dress up as your favourite Mario characters, and to add to this are items like shells and fire flowers. When you download this update you'll also receive a mushroom mural in the mail.
Have you downloaded this update yet? Noticed anything else? Leave a comment down below.